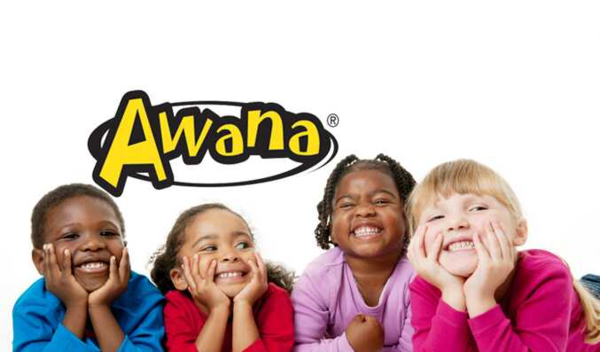 The Awana Clubs at FBC is part of our effort to continually reach kids for Christ and train them to be intentional, maturing, servants of Jesus Christ. We have a great time learning Biblical principles, memorizing God's Word, and playing hard in our games to learn great sportsmanship and how to work with others.
We also get to have some crazy times of dressing up as Bible characters, fixing our hair funny, competing in mission projects, and just plain being silly. All these activities are in an effort to ensure your child has a great time discovering the wonderful Truth of God's Word and allow them opportunities to grow spiritually, mentally, emotionally and socially.
Registration Information
All children who participate in the AWANA ministry at First Baptist Church MUST have a completed registration form (online or hardcopy) filed with the AWANA Club Director.
2018-19 Registration Fees:
Through the generous support of the members of First Baptist Church, there is no registration fee for our clubbers.
Each clubber will need a uniform or a vest: Puggles T-shirt $11 (optional) Cubbies vest $15 Sparks vest $15 T&T uniform (3rd/4th) $17 T&T uniform (5th/6th) $17
If your child does more than one handbook per club year, there will be an additional fee for the extra handbook.
Please do not let finances stand in the way of your child participating in Awana. If there is a financial need, please let your child's Awana leader or the Awana Commander know and we will work with you so your child may continue to participate in our Awana ministry.
Additional Information
For additional information please refer to the FBC Awana Club Manual (see link at top of this page).
QUESTIONS? Contact Leah Sadler fbcleah@msn.com
"Be diligent to present yourself approved to God, a worker who does not need to be ashamed, rightly dividing the Word of truth." 2 Timothy 2:15