Sports is a setting where players can develop physically, mentally, and socially. At FBC, our Soccer Ministry offers these developmental traits in our youth players, as well as help in their spiritual growth. It is an environment for fellowship that culminates into building relationships while sharing the qualities instilled in Jesus' teachings through fun and teamwork.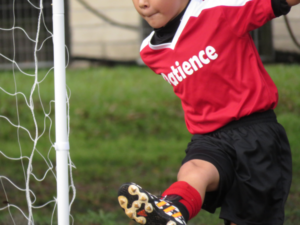 Each Winter, FBC hosts a soccer league for children ages 5 thru 10. It is an environment for fellowship among youth players, as well as adult spectators, designed to create opportunities using the sport of soccer as a platform for evangelism through the teachings of Jesus Christ.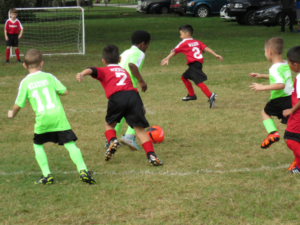 As with any sport, there is a level of competition and a desire to win. We encourage all players to do their very best, follow the rules of sportsmanship, and, above all, have fun. And even though the coaches play an important role in the program, so do the fans on the sidelines … to cheer on the players and support them as they grow physically, mentally, socially, and spiritually. Whether you are a youth player, a coach, or a fan, there is a role for you.
We are looking forward to you and your child participating in our soccer program.