The COVID-19 Virus is not over, but we need to ensure our focus is on Jesus and His kingdom, and see that our spiritual health is maintained. For those that are comfortable returning, Sunday School will resume September 6 at 9:30 AM. We will take the same precautions we are taking with Sunday morning worship; wearing masks, social distancing, and enhanced sanitation. There will be some temporary changes in classes and locations. If your class is NOT listed below and you want to attend, please feel free to join one of the other listed classes.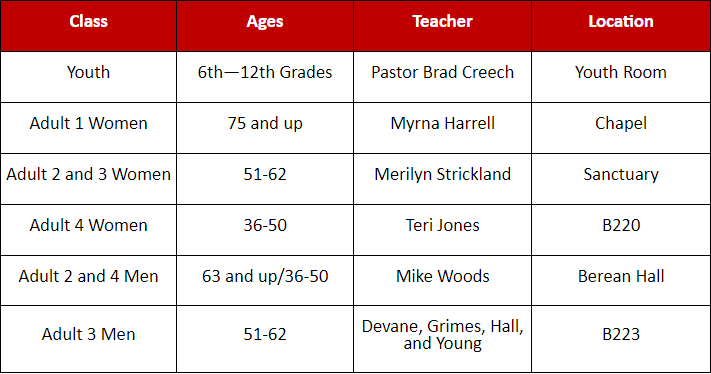 Once the virus is under control and we feel comfortable, we will be returning to our regular classes and locations. During this time, please be considerate of others, take the necessary precautions, and above all keep a Christ-centered focus and attitude.
God is still Good, and He is still in control.
Sunday School Director